Welcome to Diesel Wynwood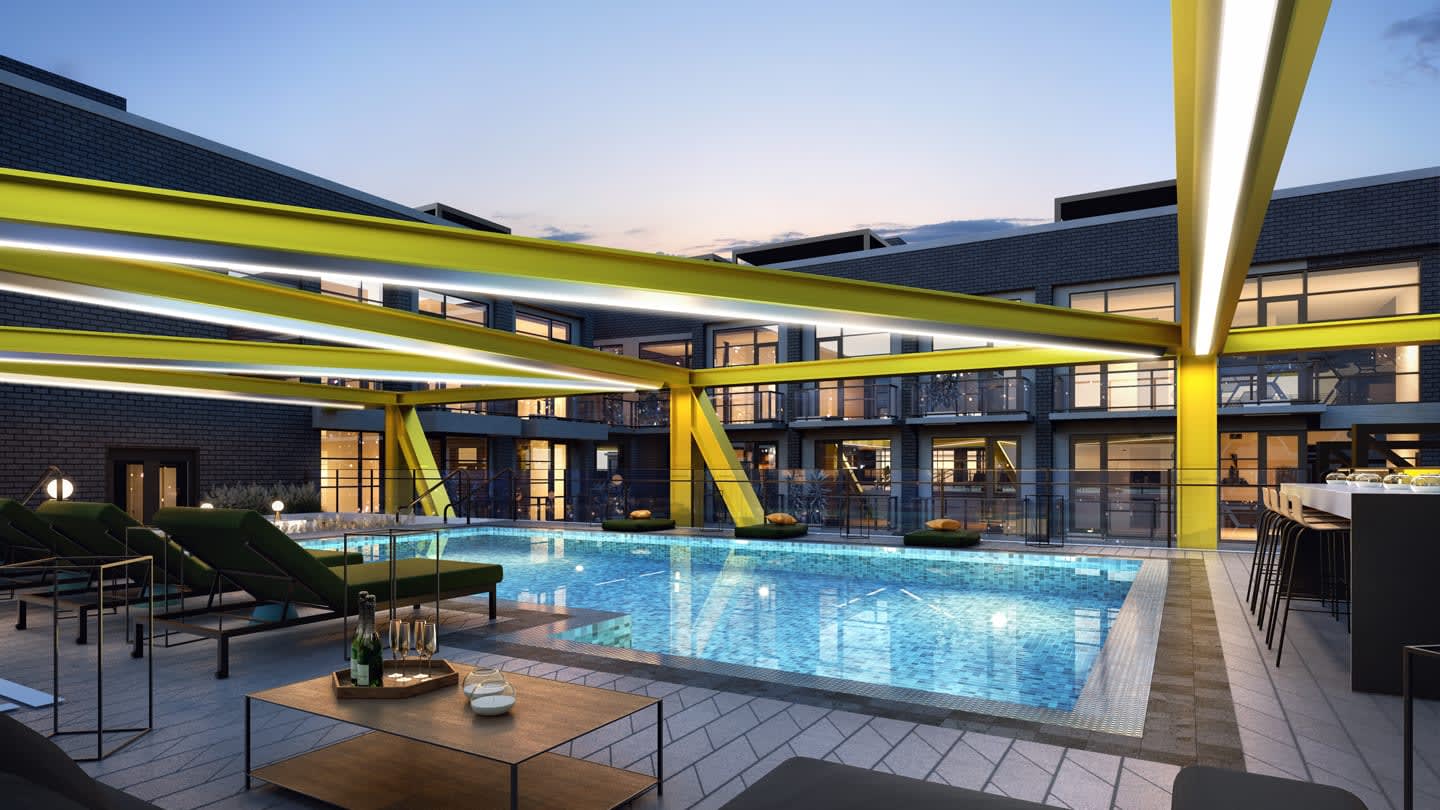 DISTINCTIVE ARCHITECTURE
Unapolagetic architecture meets playful design inside this disctinctive addition to Wynwood's core. This bold new building reflects the industrial history of Miami's artistic and cultural epicenter embracing the visual audacity of the vivid murals that put Wynwood on the map.
The steel pillars of the tower allow for pedestrians to flow beneath and around the building, creating an outdoor piazza for free expression of art and commerce, air and light. Overhead, neon structural beams form an iconic symbol that highlights the building's uniqueness and gives a glimpse into the unconventional design found within.
The vibrancy of the building connects with the energy of the neighborhood and grabs the attention of passersby. As one of the first condominium buildings in the area, Diesel Wynwood will help cement the neighborhood as an active, exciting place not only to dine and shop, but now also to live.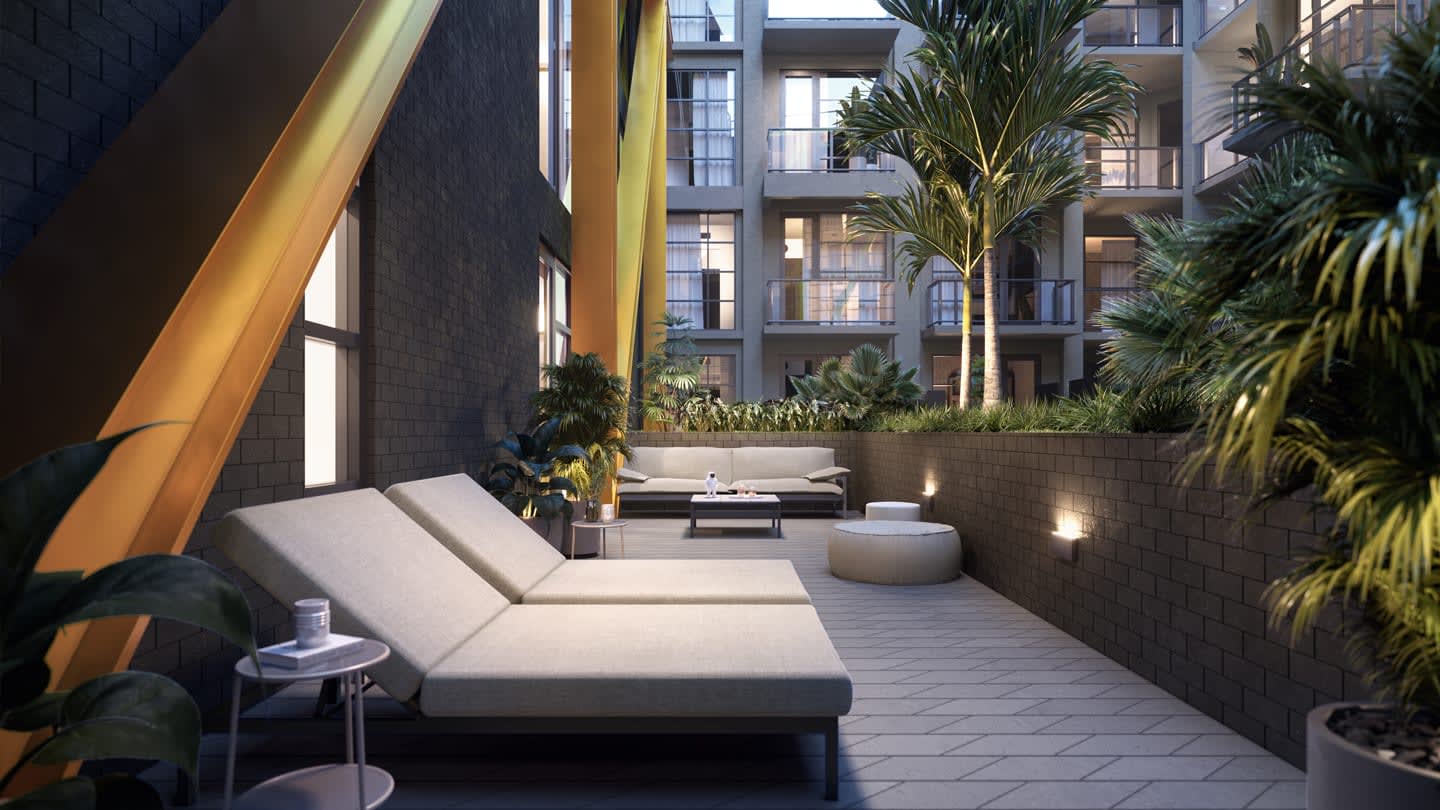 AMENITIES
Expect the unexpected with spaces that cultivate community and inspire the bold creators who set the rules, not follow them. Diesel Wynwood enhances your unorthodox, restless lifestyle. Daydream by the pool, host the ultimate party in the lounge, advance to next level in the game room, recharge your immune system on the sundeck, achieve your wellness goals in the fitness center.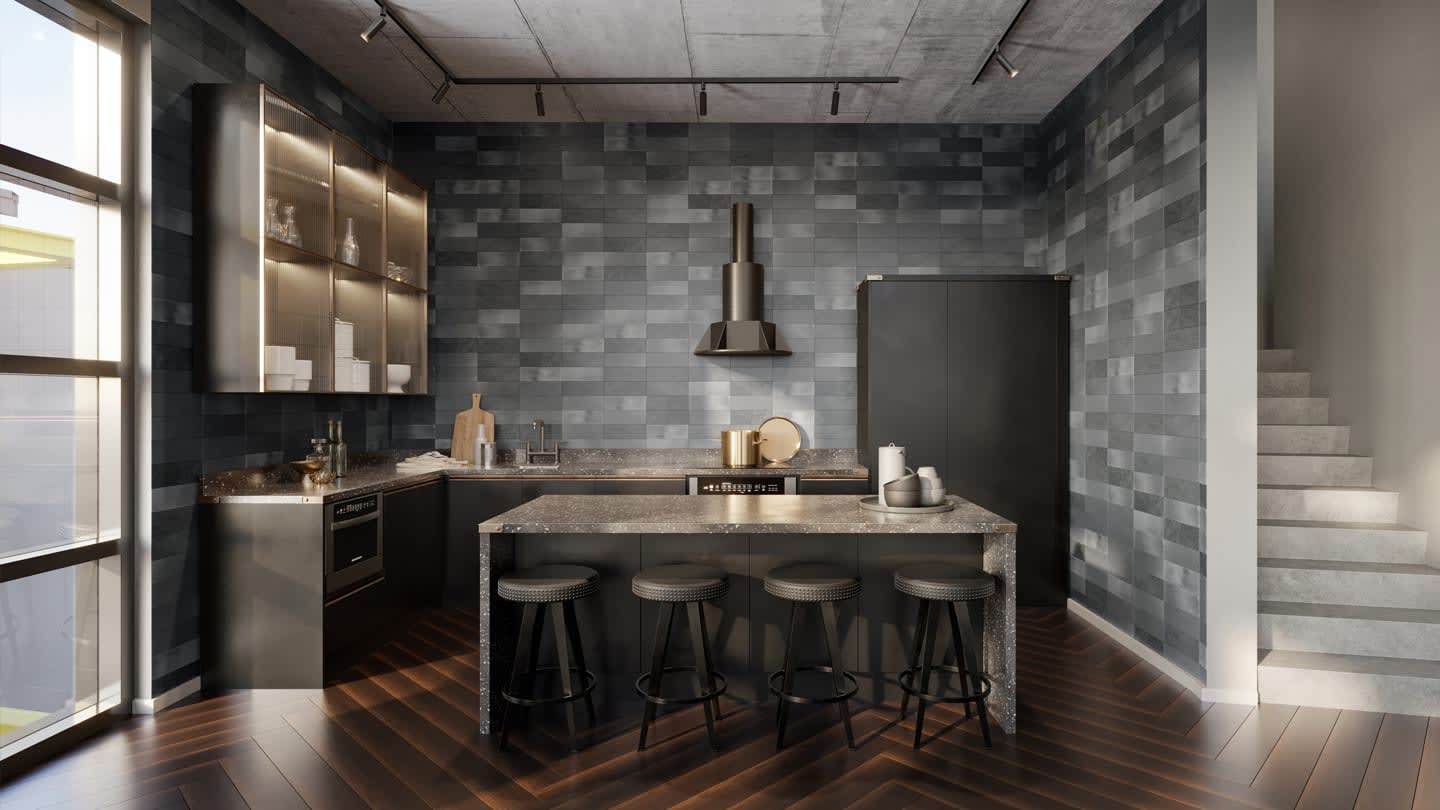 DEFIANT HIGH CEILINGS
Diesel Wynwood's distinctive architecture defies all standards including ceilings that are even higher than your loftiest ambitions. Residences offer exposed ceiling heights up to 11' feet, way above the typical standard – allowing you to Live XL. Penthouse's with two-story loft ceilings further push boundaries to exceed all expectations.