Welcome to The Perigon
Claiming uninterrupted views of the Atlantic Ocean and Biscayne Bay from its prime beachfront setting, The Perigon is a serene, private enclave. Designed by global icons, it affords rare access to both the island's most idyllic and cosmopolitan offerings.
Five-star amenities
Moments from all that Miami Beach has to offer, The Perigon boasts an oceanfront restaurant and speakeasy exclusive to residents and their guests, as well as a beachside swimming pool, comprehensive wellness center, and expansive relaxation and entertainment areas.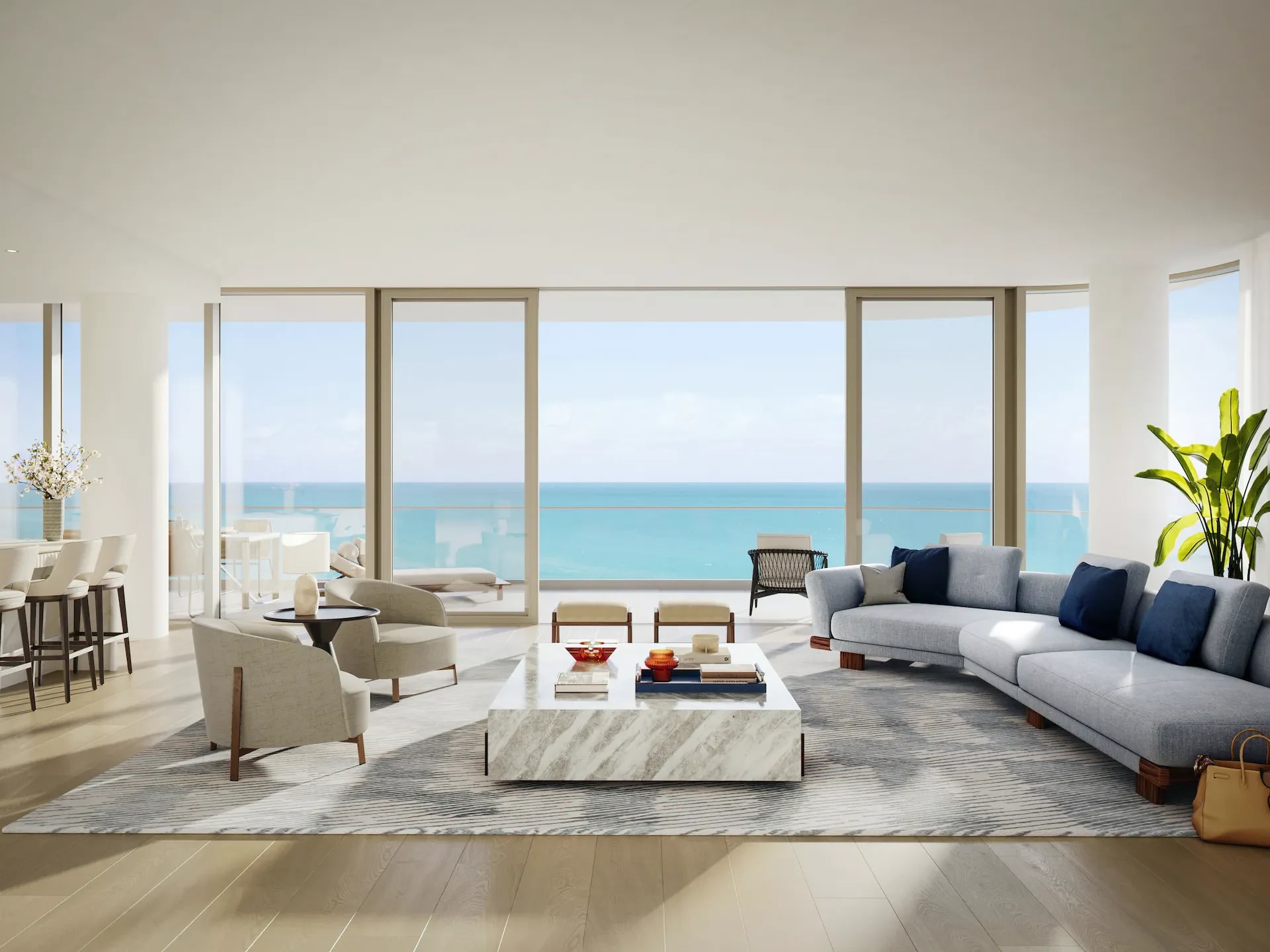 Exceptional homes
The Perigon holds 73 impeccably designed residences within its rippling glass towers. In addition to oversized terraces, each residence offers two to four bedrooms, flow-through living and dining areas, a professional kitchen, and stunning views from the moment you step inside.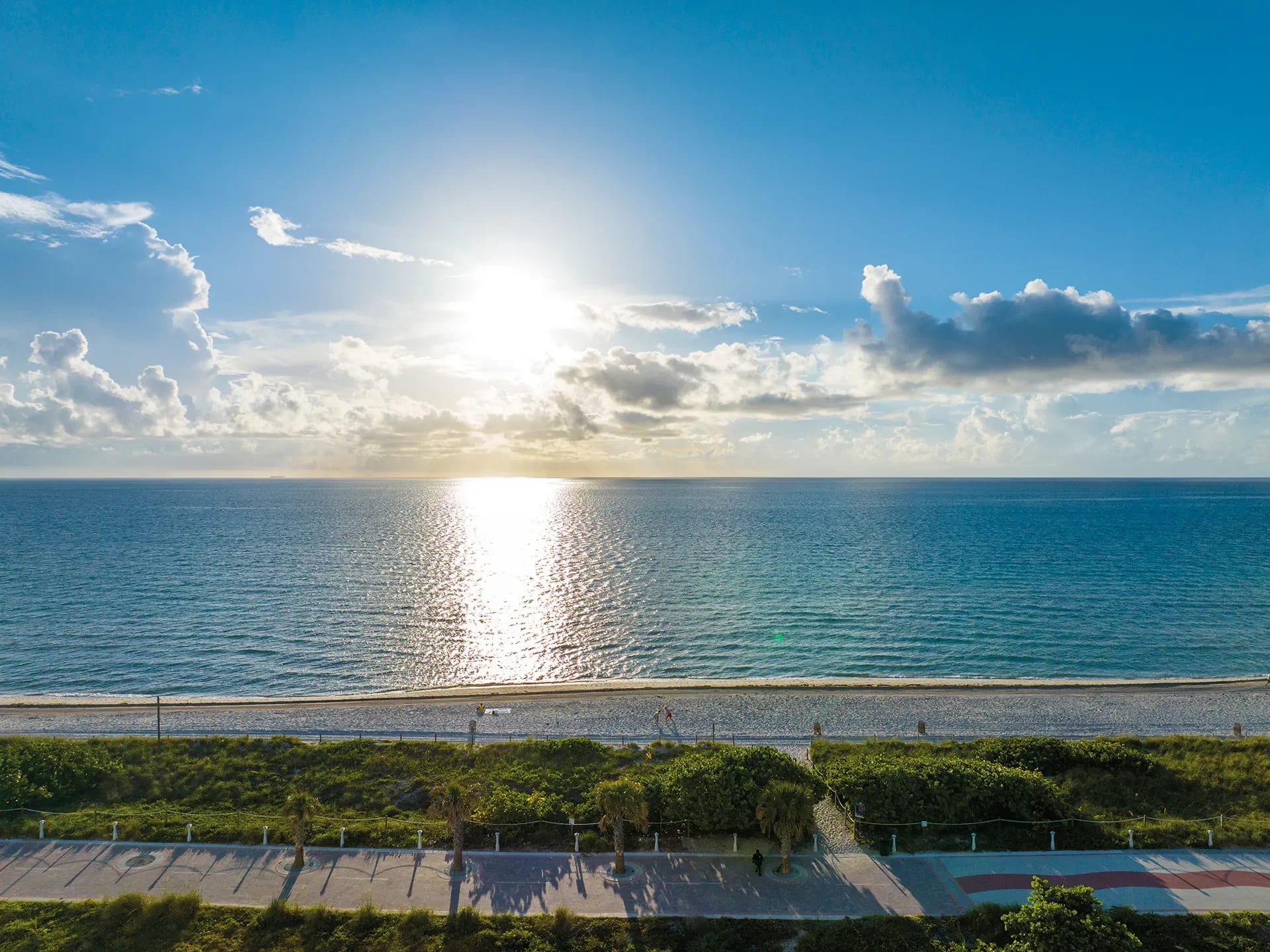 360-degree views
Witness the sun rising over the Atlantic and setting over Biscayne Bay each day. Cascading to almost 200-feet of shoreline on both sides of the property, The Perigon claims views that stretch both the eastern and western horizons, with the Miami Beach cityscape in between.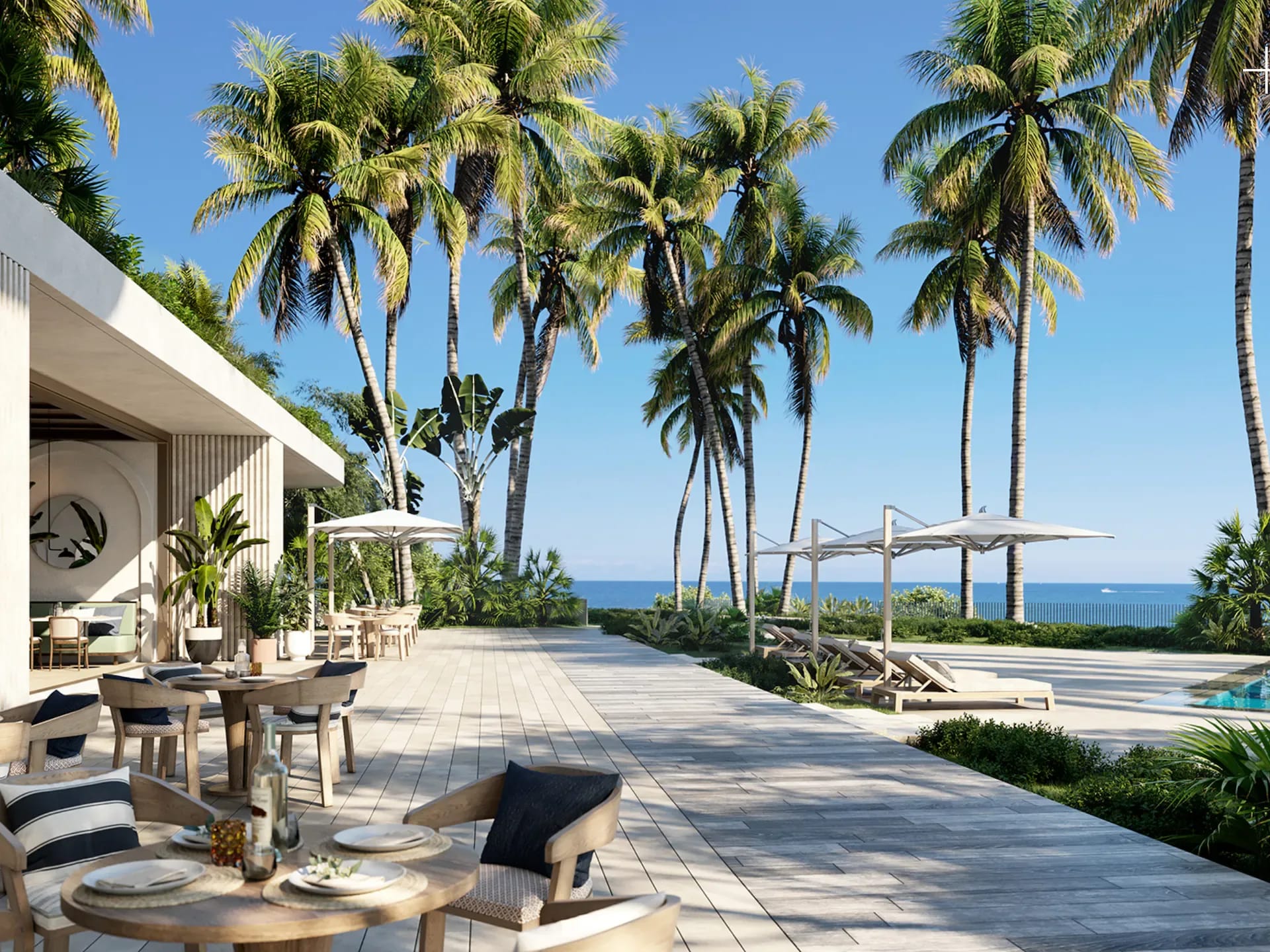 Oceanfront Restaurant
Overlooking the swimming pool and the Atlantic Ocean, The Perigon's restaurant and its convivial speakeasy are exclusively for residents and their guests. Serving global menus curated by a celebrated chef, the restaurant also provides in-residence catering.
On the Beach
The Perigon is set directly on the widest, most tranquil stretch of sand that Miami Beach has to offer. A pristine meeting of land and sea extending almost 200 feet, The Perigon's beachfront is backed by the famous Miami Beach Boardwalk.